Return to Caldera
Dorn Gular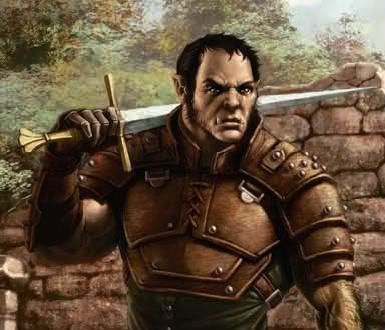 This half-orc male is the leader of the Frontiersmen. Hewears armour that is both well maintained and well used, and he looks very comfortable in it. He carries a shortsword, a bow and has a quiver of arrows strapped to his back. He carried a focussed countenance.
He longs for one thing – the horizon. Anything that keeps him from that is a goal to be overcome, and Dorn has overcome his fair share. Merging tactical manoeuvring with raw power, Dorn is known among his peers as a benchmark for physical prowess.
He was also a member of the ill-fated, though courageous, Wrafton's Inn resistance.